Week 27 Diet Tip

Consider simple house and car modifications
Older dogs and those in the upper obese range can benefit greatly from simple improvements made in the home environment.
The following changes help improve dog mobility, reduce joint discomfort, and will simplify your care routine. Can you implement any of these suggestions to help your dog?
Purchase a dog ramp for your car.
Not only will this save your dog's joints, it will help save your back! Overweight dogs should never be allowed to jump down from a height as the repetitive strain caused by this movement can cause injury and joint inflammation. Dogs soon learn to use ramps to help get into and out of the car – opening up a world of exploration to previously house-bound dogs. Ramps and doggy steps can also be used in the home especially for dog's with arthritis and spinal disease.
Provide non-slip flooring.
Overweight and elderly dogs can find it difficult to get traction on polished/ wooden floors and tiles. Slips and awkward posture can lead to discomfort and create anxiety for pets when trying to negotiate these sections of the home. Some well placed rugs or runner mats can easily overcome this problem.
Provide a raised food and water bowl.
This is helpful for dogs with arthritis, neck and spinal pain. It also encourages obese dogs to eat standing- preventing spills and sloppy eating which can lead to skin fold infections.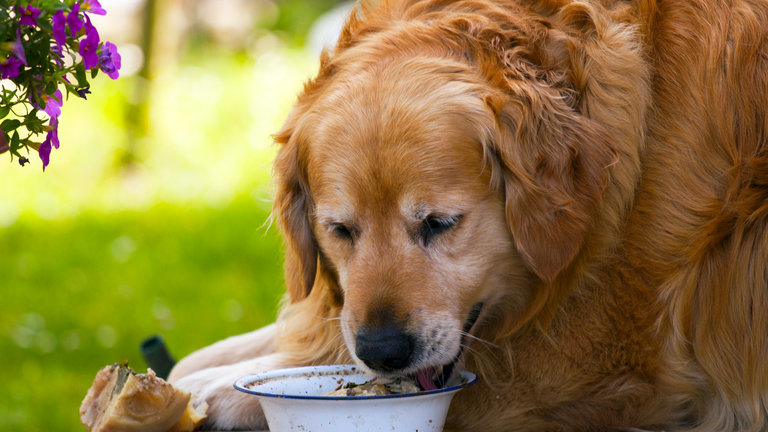 4. Provide raised, well padded bedding.
Ideally the bed surface should be at your dog's elbow height. This will ease pressure on joints and make it easier for overweight dogs to get up from rest. The easier it is for dogs to get up and about, the more active they will be.